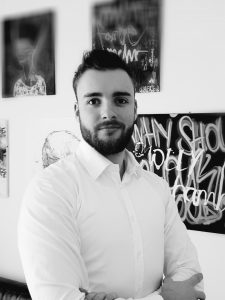 Thilo was born in 1993 in Hagen. He moved to Aachen to study mechanical engineering at the RWTH Aachen University with focus on aerospace engineering. He worked as a student assistant at the Institute of Aerospace Systems before he became a student employee at FLÜGELaeronautics. In 2018 he moved to Dresden to write his master thesis with FLÜGELaeronautics.
What motivates you?
"I have always been excited about new technology and the possibilities it offers us in everyday life. I am sure that with the achievements in the fields of electrification, energy storage, automation and high-speed data transmission, a variety of technical applications will become possible. I would like to be a part of this process and actively shape the future."
What does the future of transport look like for you?
"For me, the time of individual traffic, mainly by cars, has had its day. In the future there will be a multitude of new transport systems. On the one hand, current traffic control systems are technically outdated and on the other hand, space in urban centers is no longer sufficient. There will be a clear development towards intelligent control systems in all areas of traffic. In addition, air traffic will move much more into the center of our lives. With the progress in the field of drone technology it has been proven that the technology is ready to be integrated into people's everyday lives. Large passenger planes as the only common air transport system are obsolete and will be complemented in the future by a multitude of small, flexible aircraft on short and medium distances."