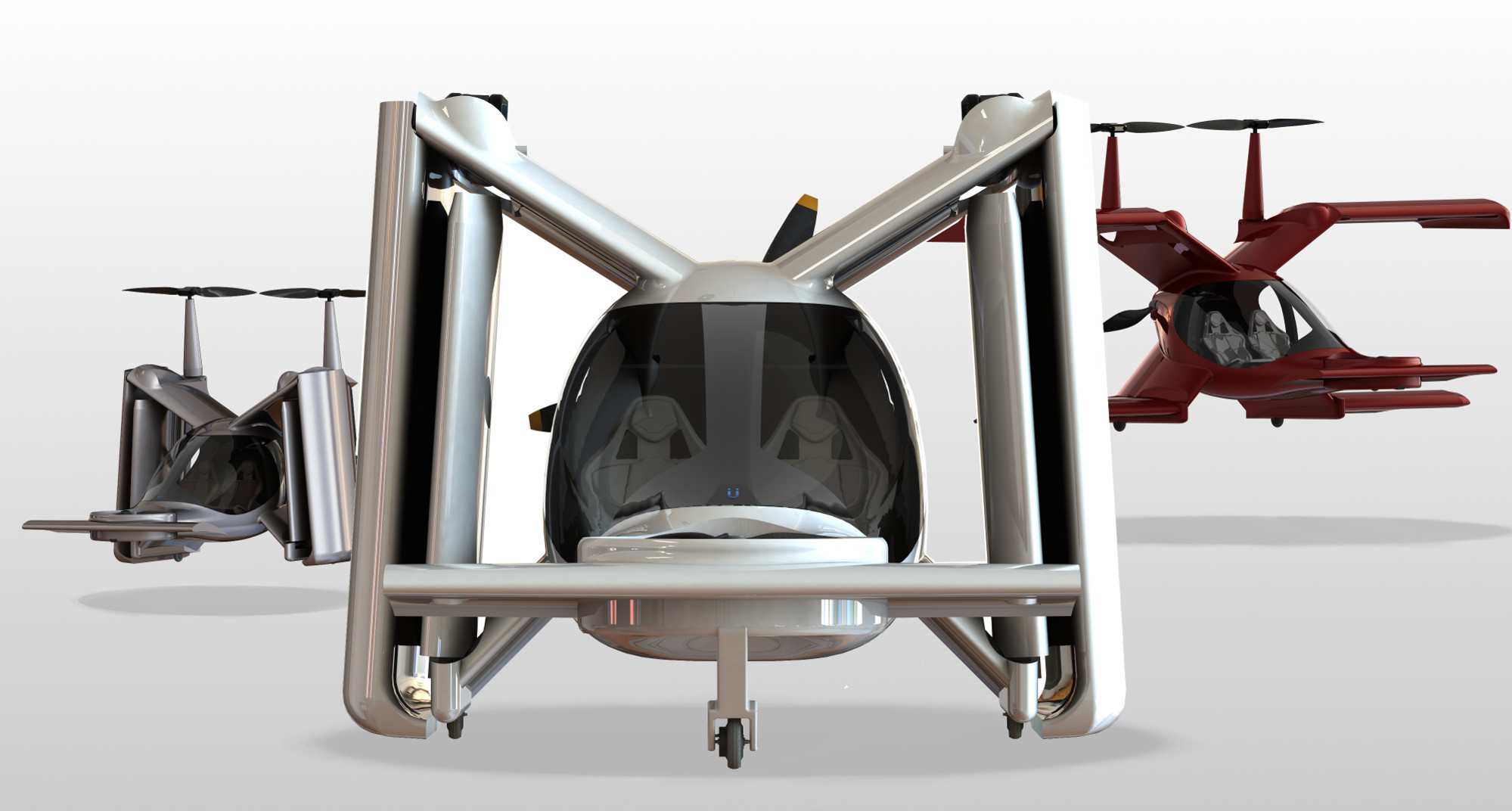 Door to door mobility without limitation.
We at FLÜGELaeronautics are an innovative high-tech startup in the field of innovative vertical take-off aircrafts based in Dresden/Germany. The special feature of the ultra-light aircraft currently still in the prototype stage is its automotive size, which allows take-off and landing on areas as large as parking lots. We want to make unlimited door-to-door mobility accessible to humanity. That is why we are working on the world's first VTOL-capable MAF (mid-air-folding) aircraft.
The revolutionary and patented concept of our X-1 is designed for performing take-off and landings on a parking lot. Due to its mid-air folding wing system it fits perfectly into our everyday life while offering the possibility to travel up to 600 km in a wingborn flight. Thanks to the X-1 from FLÜGELaeronautics, flying can be decentralized for the first time. We need landing areas that are 75% smaller than those of our competitors. This feature, coupled with the vertical take-off, opens up a new opportunity and a new industry in the transport industry. This makes hub-to-hub operation unnecessary. In contrast to our competitors, FLÜGELaeronautics does not force the customer to a Vertiport Station but picks it up in its immediate vicinity.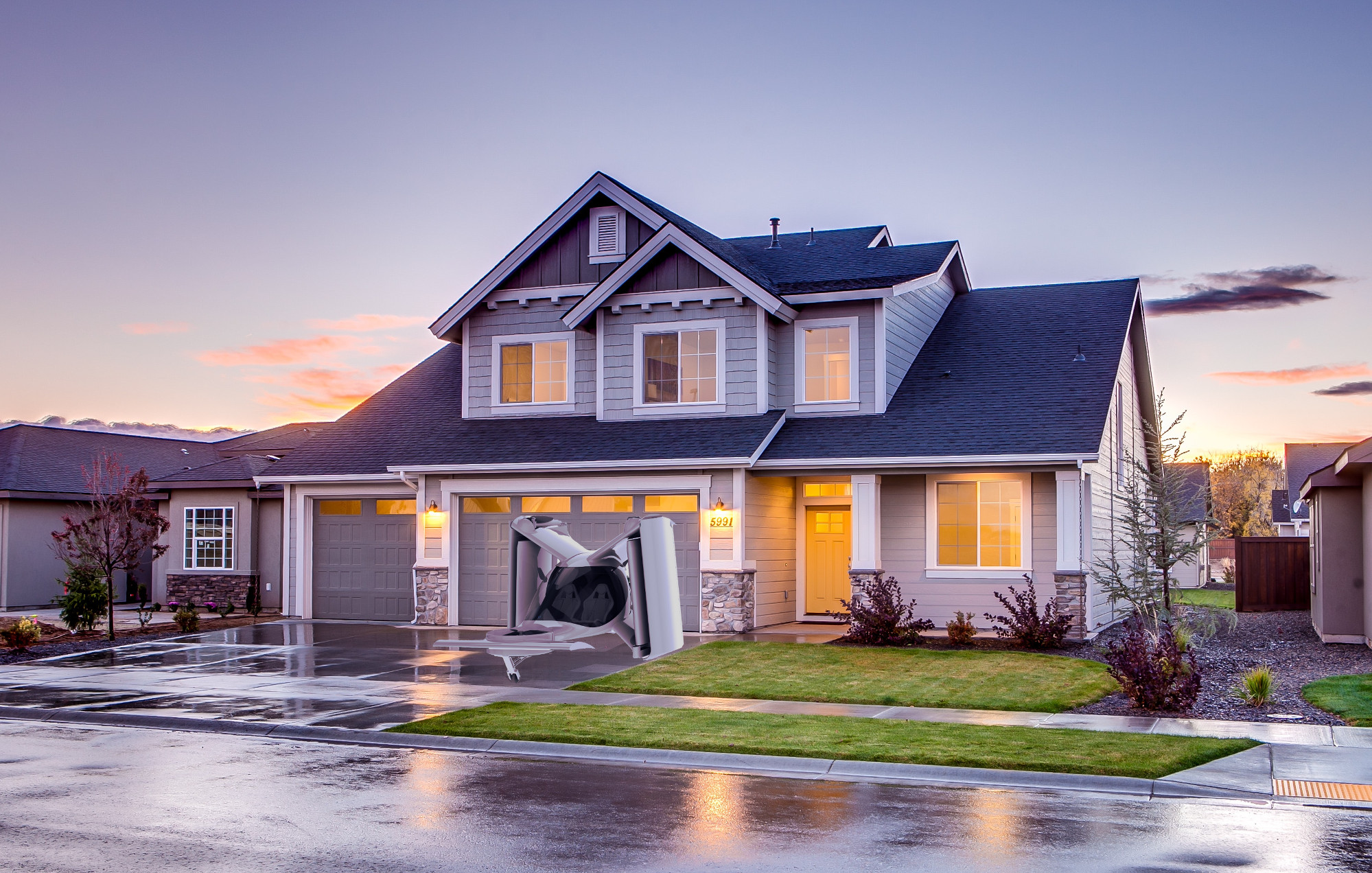 FLÜGELaeronautics has made it its mission to simplify mobility for all of us. The inexorable progress of urbanization and the massive population growth of the past decades lead to a shortage of land and living space as well as an exploding cost of living in the affected metropolitan areas and to an congestion of the existing infrastructure. In the end, all this will inevitably lead to a collapse of traffic and an environment filled with pollution. Alternatives are called for. Current solution approaches are connected, centralized, cumulative and often lead to the use of several means of transport or the building of further infrastructure. None of this offers a solution. FLÜGELaeronautics is working on a plane that can take off and land in front of the door without having to build the new infrastructure. So in the future traffic jams can be flown over and people can spend time with their favorite things. Not in traffic jams.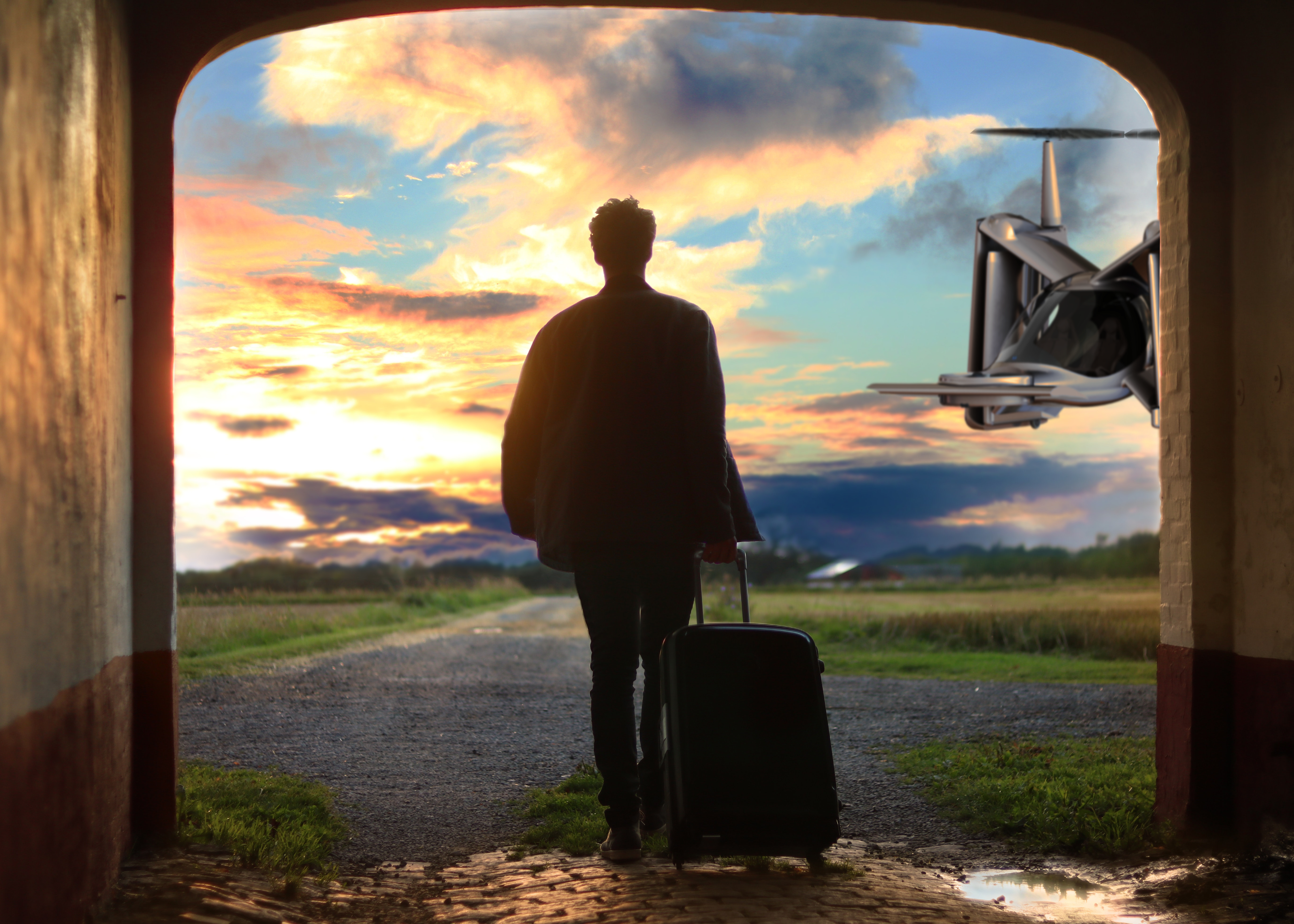 We offer our customers an air taxi service in a small aircraft with vertical take-off capability. This transports them quickly and directly within a radius of up to 600 km. The customers are picked up and have the possibility to get in directly in your proximity and do not have to visit a central airport, train station or Vertiport first. We give them back their time and nerves and the wonderful feeling of looking at our earth and surroundings from the air. At the same time we make it possible for them to move their focus of life from the city to the countryside and use an uncomplicated way into the working and entertainment life of the cities. The aircraft is purely electric during take-off and landing, which frees the environment from emissions and noise. The long-distance flight is carried out with low fuel consumption, which, however, can also be easily modified to purely electric or synthetic resources.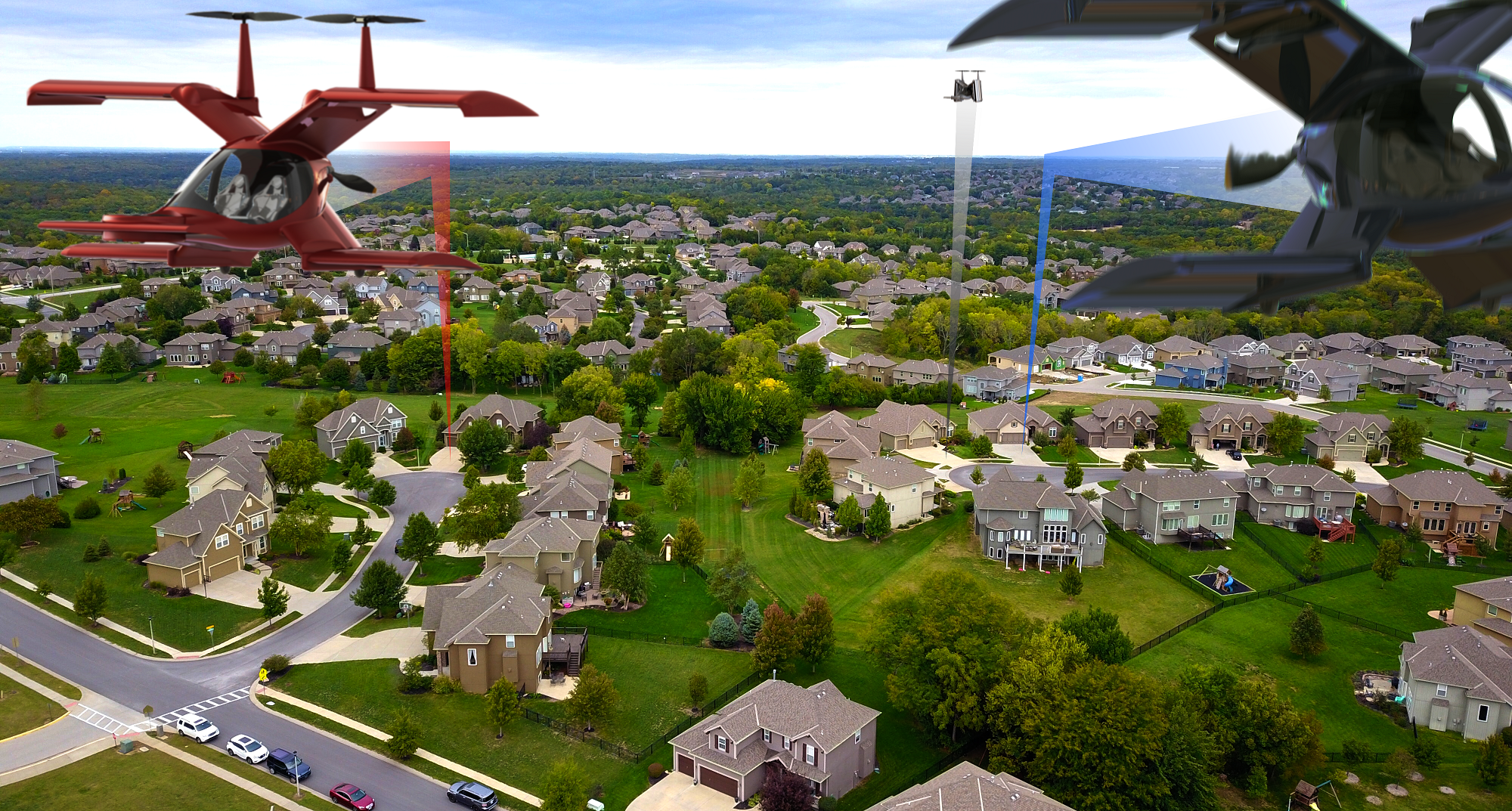 Make the world a better place.
We will make the world a better place by countering the downsides of urbanization. Our invention is an answer to problems, such as air pollution, incrasing prices, congestion and noise. With the FLÜGELaeronautics X-1 you can enjoy the adavantages of rural living and still make use of the opportunties of metropoles. Our goal is a fast and easy mobility for everyone!
FLÜGELaeronautics will:
reduce travel times

reduce the need for a car, which means there will be less transit traffic and less noise in our cities

require virtually zero infrastructure investments like roads or bridges. Landing pads in the size of a parking spot can be developed by anyone, FL

Ü

GELaeronautics will only provide the requirements and invest in the early phase to push distribution

take-off and landing is 100% emission-free.
FLÜGELaeronautics designs the "X-1" to change commutes for future customers. The vertical takeoff and landing bi-plane with mid air folding wings fits perfectly in the life of our future customers. "X-1" will provide the possibility to takeoff in front of the garage in which it can be stored. So trips can start right in front of your door and end at the place you want to go to and not at a centralized hub. We at FLÜGELaeronautics are sure that this freedom of flying can be paired with the freedom of landing. The "X-1" will combine these freedoms and, as a consequence, the efficiency level of mobility will reach new standards.
Coming x-1 prototype, first MAF-mid air folding wing demonstrator and previous models