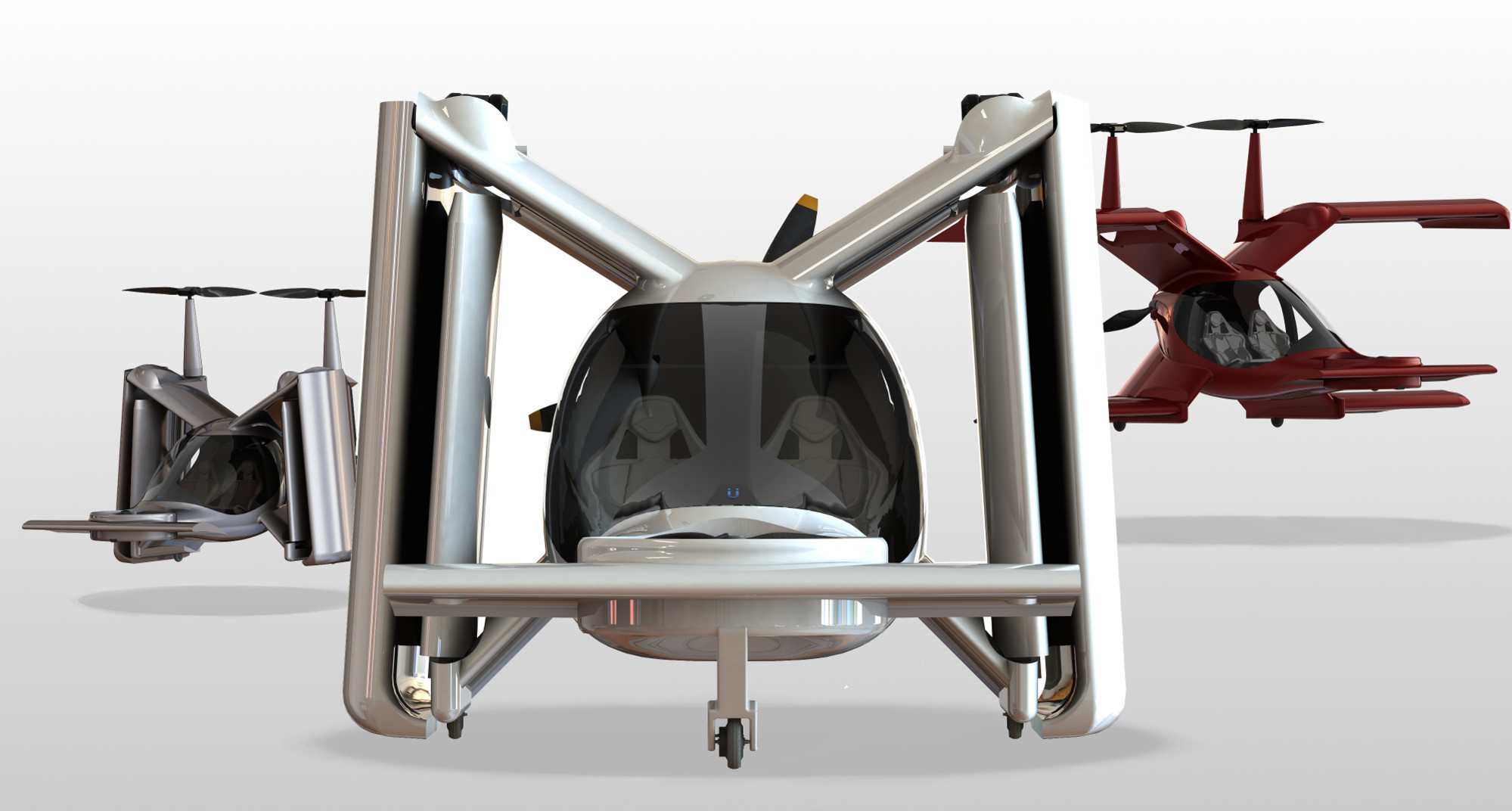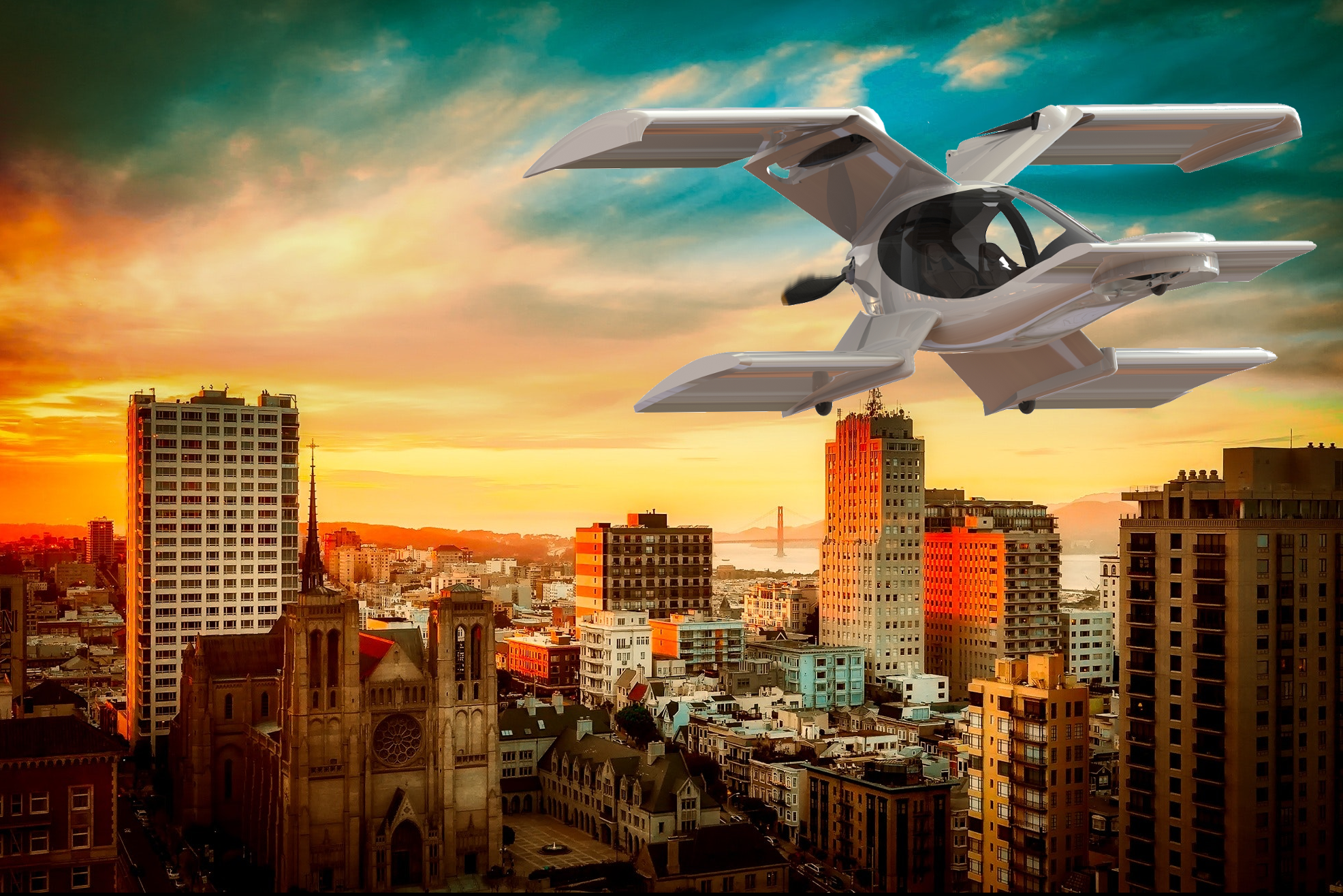 The shortest path between two points is a straight line.
We at FLÜGELaeronautics do not want to contradict science. We want to make it accessible to humanity and make unlimited traveling happen.
That's why we at FLÜGELaeronautics are working on the world's first VTOL-capable MAF aircraft.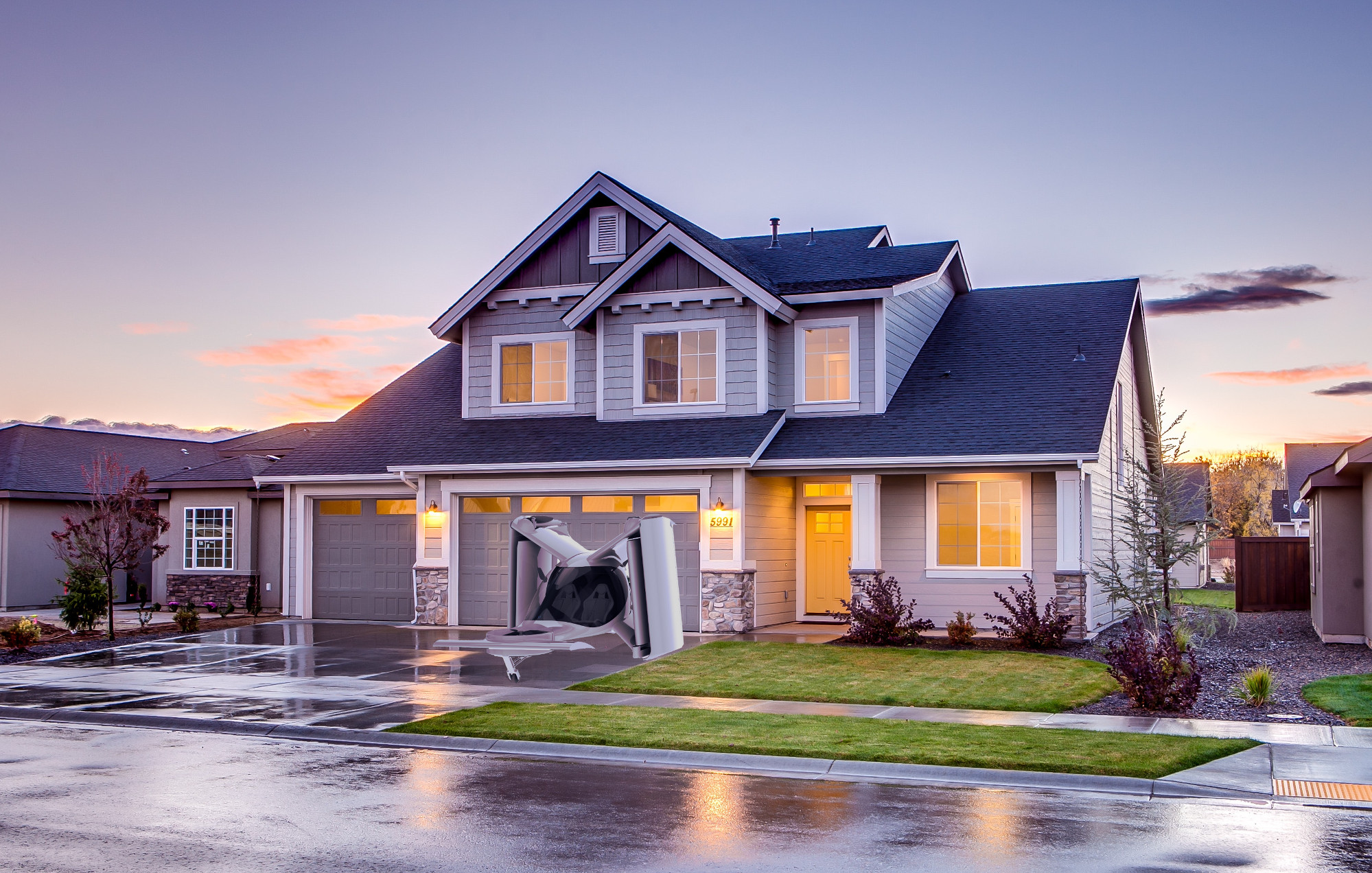 The revolutionary and patented concept of our X-1 is designed for performing take-off and landings on a parking spot.
Due to its mid-air folding wing system it fits perfectly into our reality while offering the possibility to travel up to 600 km in a wingborn flight.
The age of automotive ground traffic is coming to an end. Existing traffic networks in the metropolitan areas are rapidly collapsing.
The cost of constructing and maintaining new infrastructure is not yet sustainable.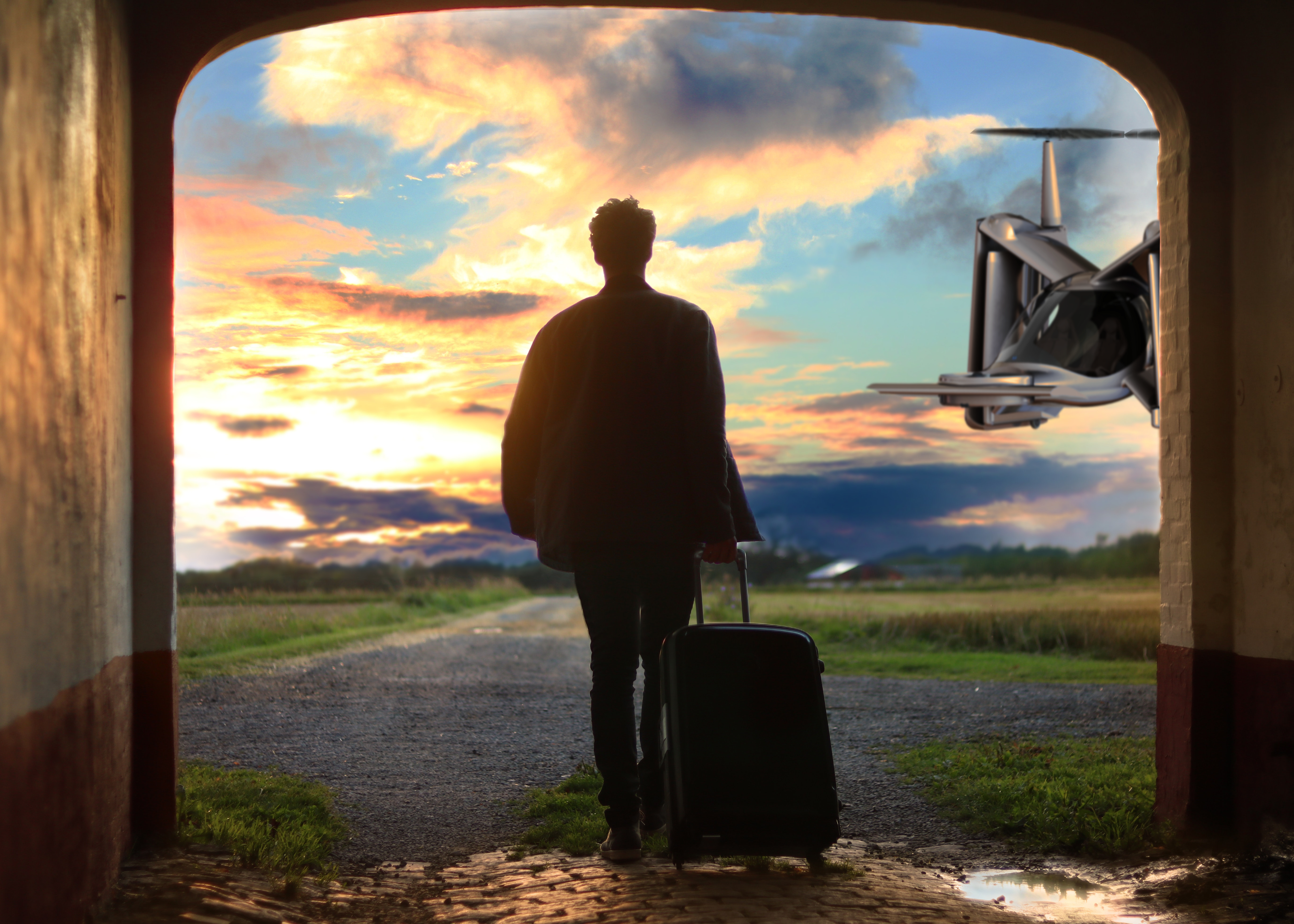 Congestion level is increasing year after year. We spend too much time commuting and not enough time with the things we enjoy!
We at FLÜGELaeronautics are working to get your time back. So you can spend it with friends, family and everything you love.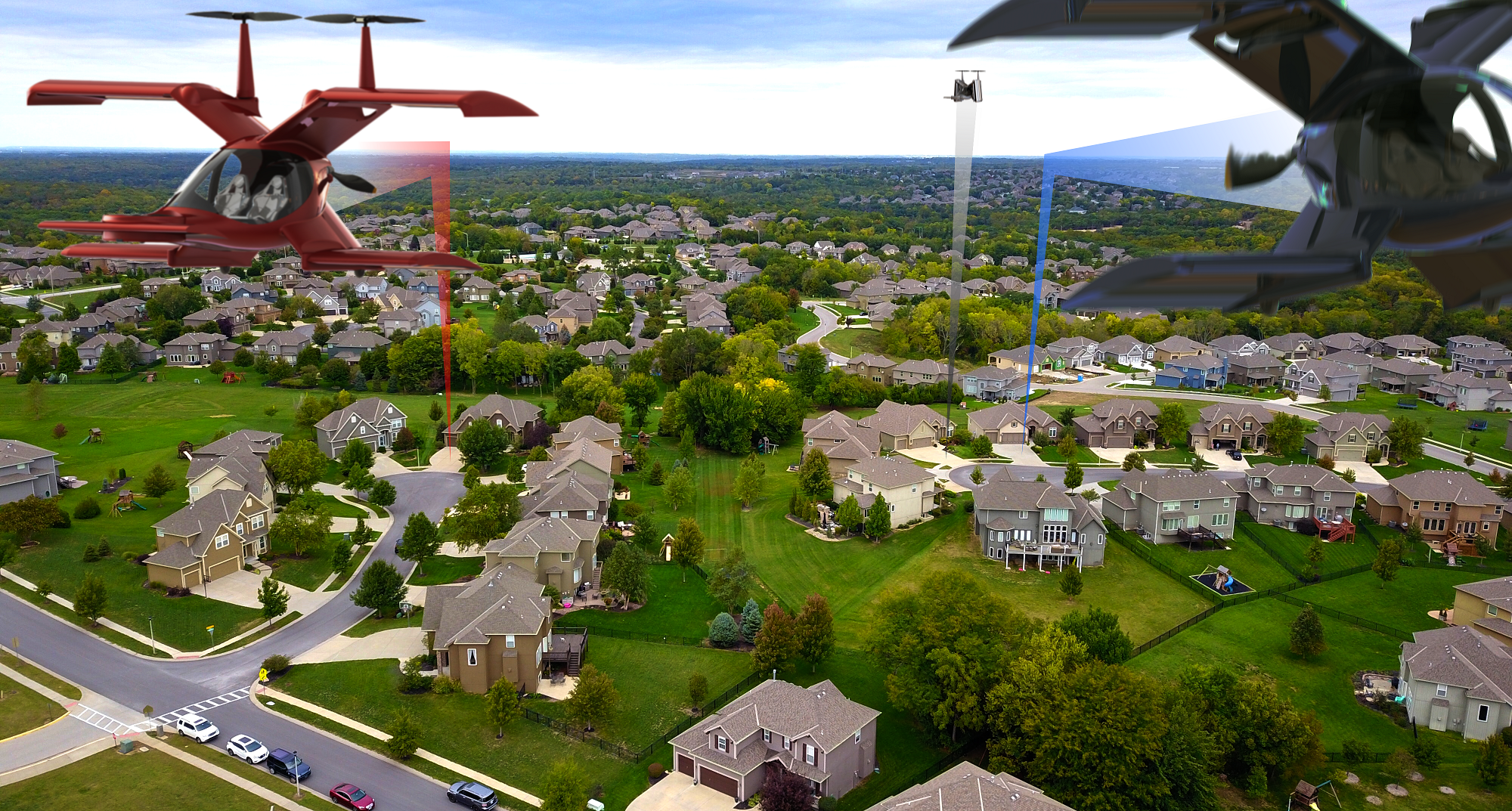 We are working to make the world a better place by counteracting the disadvantages of urbanization like air pollution, ever-increasing real estate prices, congestion and noise. We want to enable a life in the countryside by enabling fast and easy mobility for everyone, without loosing the range of opportunities metropoles have to offer like: culture, education, entertainment, and last but not least, jobs.
FLÜGELaeronautics will:
reduce travel times

reduce the need for a car, which means there will be less transit traffic and less noise in our cities

require virtually zero infrastructure investments like roads or bridges. Landing pads in the size of a parking spot can be developed by anyone, FL

Ü

GELaeronautics will only provide the requirements and invest in the early phase to push distribution

take-off and landing is 100% emission-free.
FLÜGELaeronautics designs the "X-1" to change commutes for future customers. The vertical take-off and landing bi-plane with mid air folding wings fits perfectly in the life of our future customers. "X-1" will provide the possibility to take off in front of the garage in which it can be stored. So trips can start right in front of your door and end at the place you want to go to and not at a centralized hub. We at FLÜGELaeronautics are sure that this freedom of flying can be paired with the freedom of landing. For this purpose we are working on a new plane to enable a new kind of mobility.
About FL

Ü

GELaeronautics X-1
Timeline FLÜGELaeronautics
Trigger
Feb. 2017
Flying a 7 hour car trip in 2:30h in a Light-Sport-Aircraft
Screening-Phase
March-November 2017
What does a plane of the future need to have so we would use it on a daily basis?
Patent
November 2017
Registration international patent for a Mid-Air-Folding VTOL Bi-Plane
"Hardware is hard"
Januar 2018
Building up the team.
Starting to prototype  "X-1".
Inaugural Flight
November 2018
Successfull testing of two prototypes:
1:5 VTOL-Prototype

1:5 Cruise Bi-Plane Prototype
Looking for partners
We can't do it without help.
We are looking for:

Seed-Phase financing

P

artners

Passion
1:5 Protoype
 Early 2019
We are going to build a 1:5 prototype in the "X-1" design with mid air folding wings.
1:1 Module
2019
The 1:1 foldable VTOL-module will be the first full scaled prototype to be tested.
This validation will enable an essential USP of our "X-1" 
1:1 Prototype
2020
Full scale prototype for first flight
Make it a better world
We at FLÜGELaeronautics are working to get your time back. So we are aiming to a future of autonomous flight with no stress.